INTERACT INSTANTLY ON MULTI-SOURCE HEALTH DATA
Sharing information within complex structures such as clinics and medical centers is not an easy task: several applications generating critical data for the management of the institution are used whether by the nursing or the administrative staff. With Qlinik toolkit, benefit from our developments for the health ecosystem since 2012. Our data alchemists have been able to reconcile data sources and automate reporting, providing proven numbers to all stakeholders.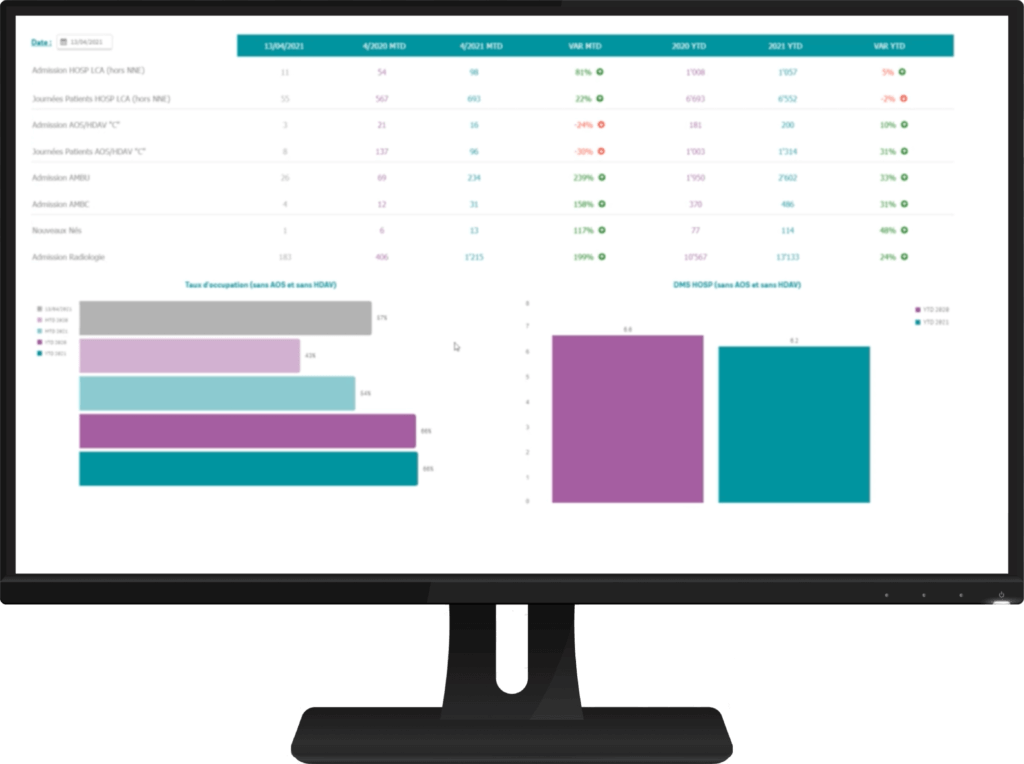 Explore activities in your clinic at 360°. Analyze results and set reports globally, by service, by employee or by patient
Qlinik toolkit offers dashboards that reconcile various data sources (e.g. Opale, Polypoint, Mediboard, Carefolio, etc.) within a medical institution, providing synthetic views on: 
same information distributed to
to all your teams
each month, for the preparation and
sending of financial reports
QLINIK TOOLKIT: HIGHLIGHTS
Data analysis are particularly well suited to medical coding. From a financial perspective, CALYPS supports our budget planning process with accurate predictions of future medical actions.
Would you like to take stock of your current context and better know your information needs?