Leverage data to drive the bank
CALYPS Qockpit for Retail Banking not only responds to the questions that bank advisors ask themselves on a daily basis, but also provides them with information that they had not thought of, thus increasing their contextual understanding and giving them the leverage they need to achieve their objectives.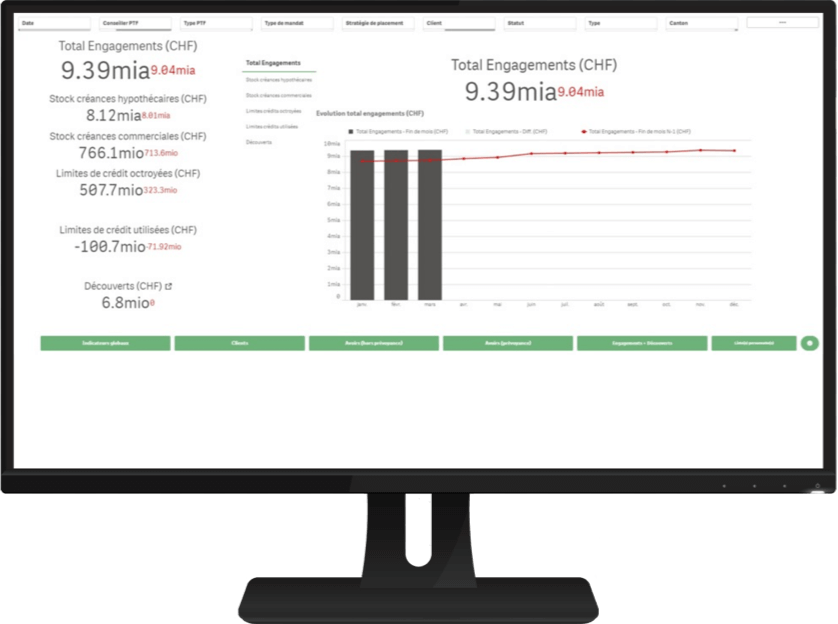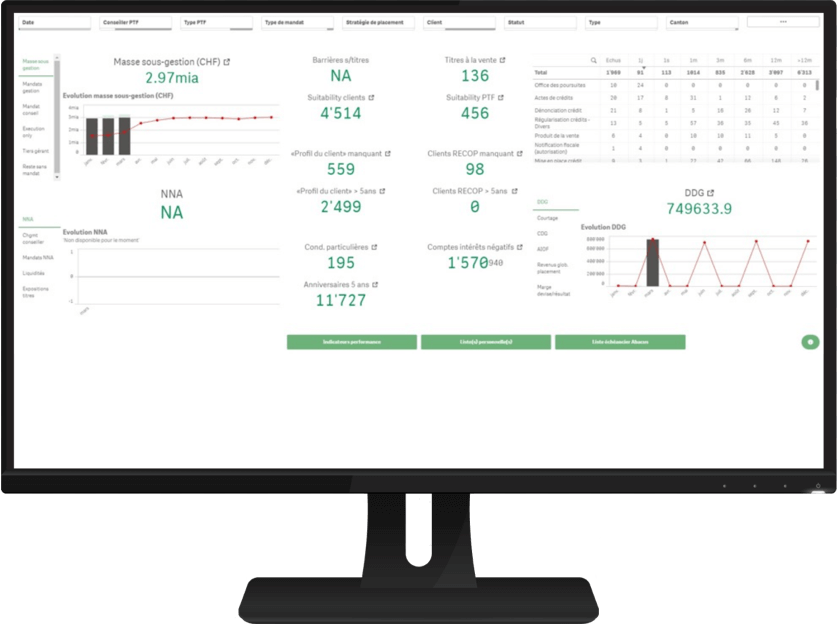 Take advantage of the data to better manage the bank and make it evolve by efficiently responding to the challenges posed by new uses.
CALYPS Qockpit for Retail Banking simplifies the management of retail, universal and private banks
Analysis → decision → action → measure → analysis → decision
The right information at your fingertips, anywhere, anytime
Well-informed and well-monitored advisors = better performance
AI for customer engagement
CALYPS develops algorithms that identify growth opportunities and recommend the next best action to each bank advisor, based on their respective client portfolio and their individual behavior. With the help of smart predictive indicators, the bank can drive its business by setting the right targets for its advisors, anticipating challenges (such as churn, lower lifetime value, etc.) and leveraging influencing factors that increase customer retention.
How can you turn raw data into useful information for your customer advisors?