CALYPS Qlinik for Mediway
BI module + AI module (emergencies)
The native data solution for Mediway
In addition to the 360° activity analysis, the BI module of CALYPS Qlinik for Mediway allows an automated calculation of the practitioners' remuneration according to your context. It also generates the statements of medical services, builds your performance reports and sends them by mail to the authorized persons. Coupled with the AI module for emergencies, it provides reliable predictions on emergency admissions over 5 days with an accuracy rate of over 80% (annual average). CALYPS Qlinik for Mediway thus contributes to optimize resources management while reducing stress and absenteeism of your medical teams.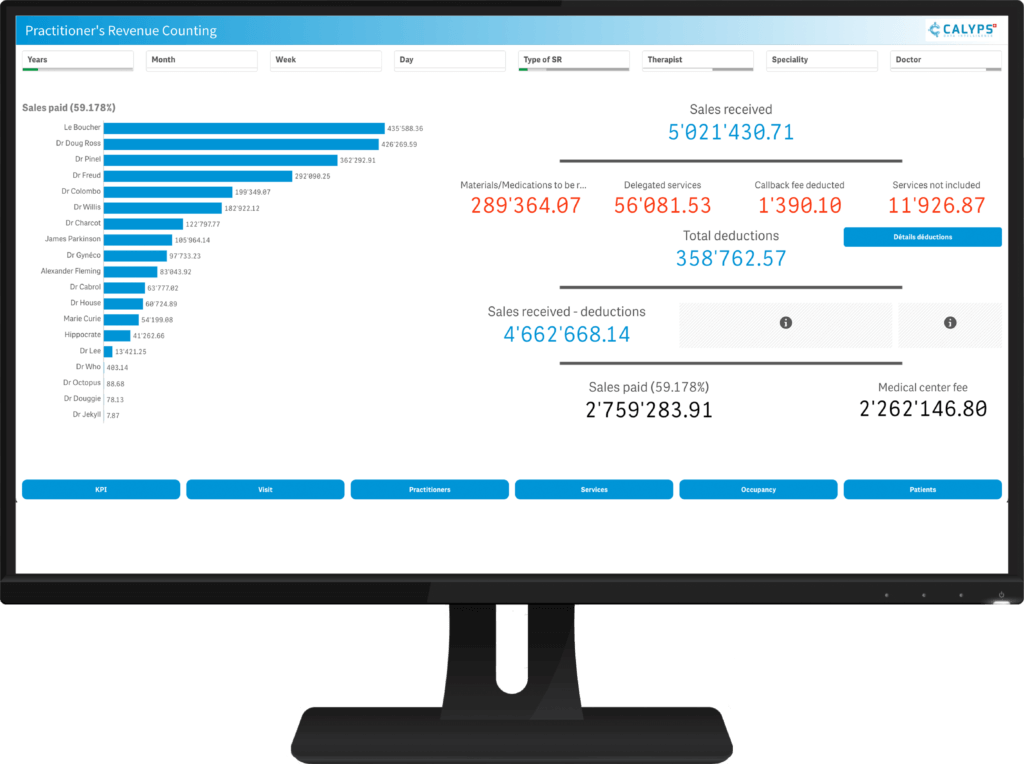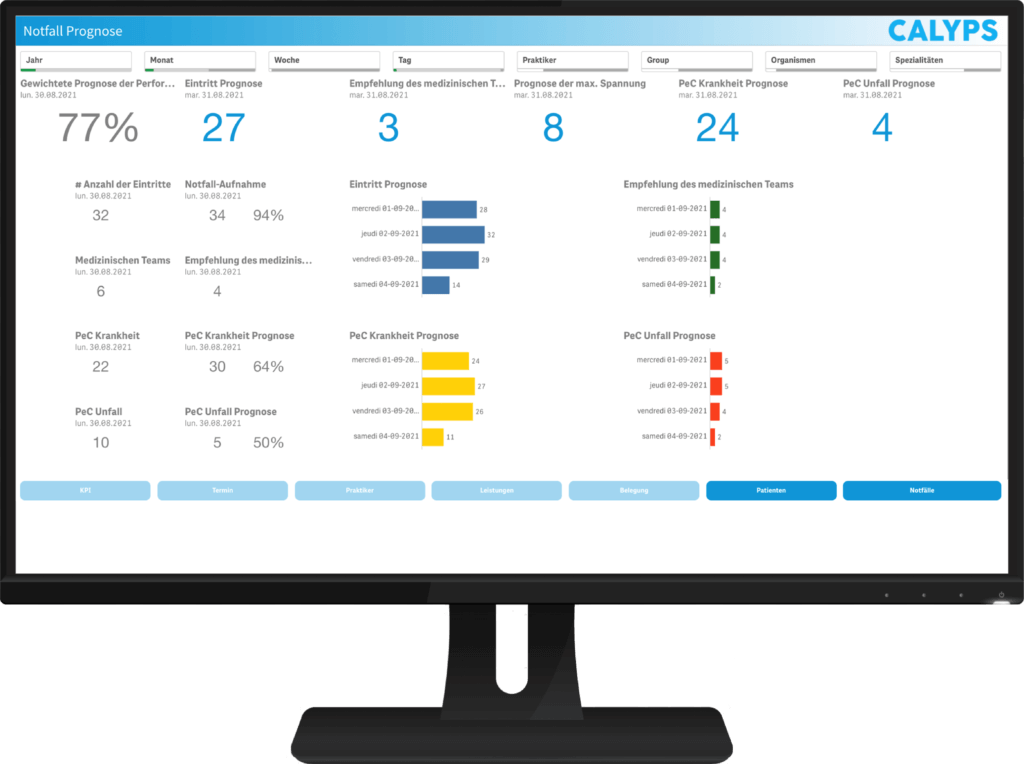 Explore the activities of a medical center at 360°, analyze the results, set global or per employee reportings, anticipate future activities and predict daily emergency admissions with the AI module
CALYPS Qlinik for Mediway is an interactive dashboard that helps medical centers effortlessly decipher their operational reality and facilitate decision making.
Regardless of the size of your practice, the BI module provides, among other things:
As for the AI module for emergencies, it provides:
of practitioner occupancy rate
(average)
of time reduction until revenue collection (average)
of budget reduction with an optimized staffing for emergencies (average)
per month with automated reporting (average)
The AI module for emergencies requires the BI module.
For both modules, full access to the Mediway database is required.
24 months of historical data are required for an optimal performance.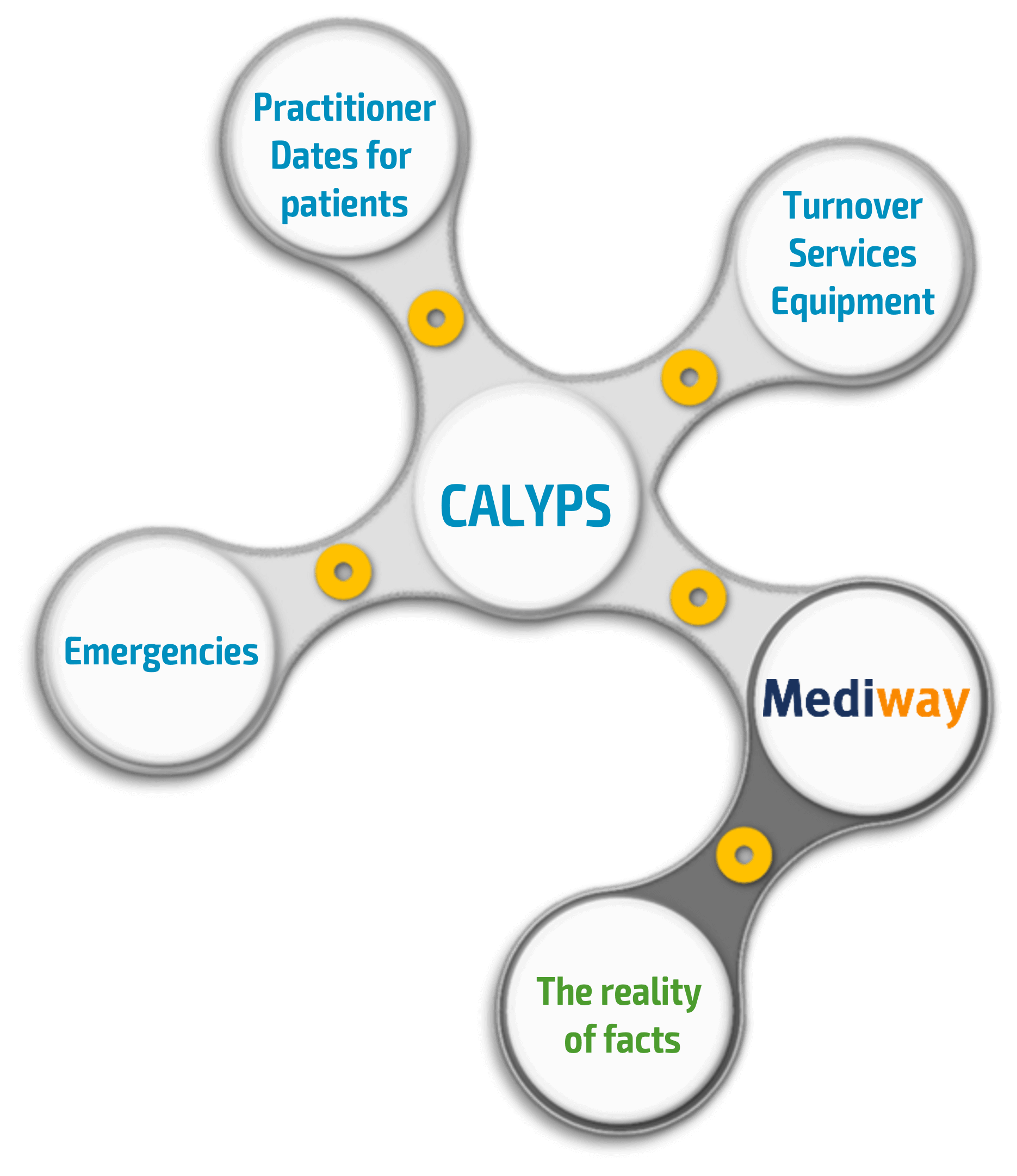 I have always been convinced of the quality of a tool such as CALYPS Qlinik for Mediway: undoubtedly there is added value in using Qlik to monitor the life of our institution…
Former Director of Centre Medical Lausanne Ouest (CMLO)