Decision-making becomes easier with us
Our data alchemists are here to help you move from data to digital transformation at a time when data has become the "oil of the 21st century". For over twenty years, Calyps has been promoting the fair use of information derived from data.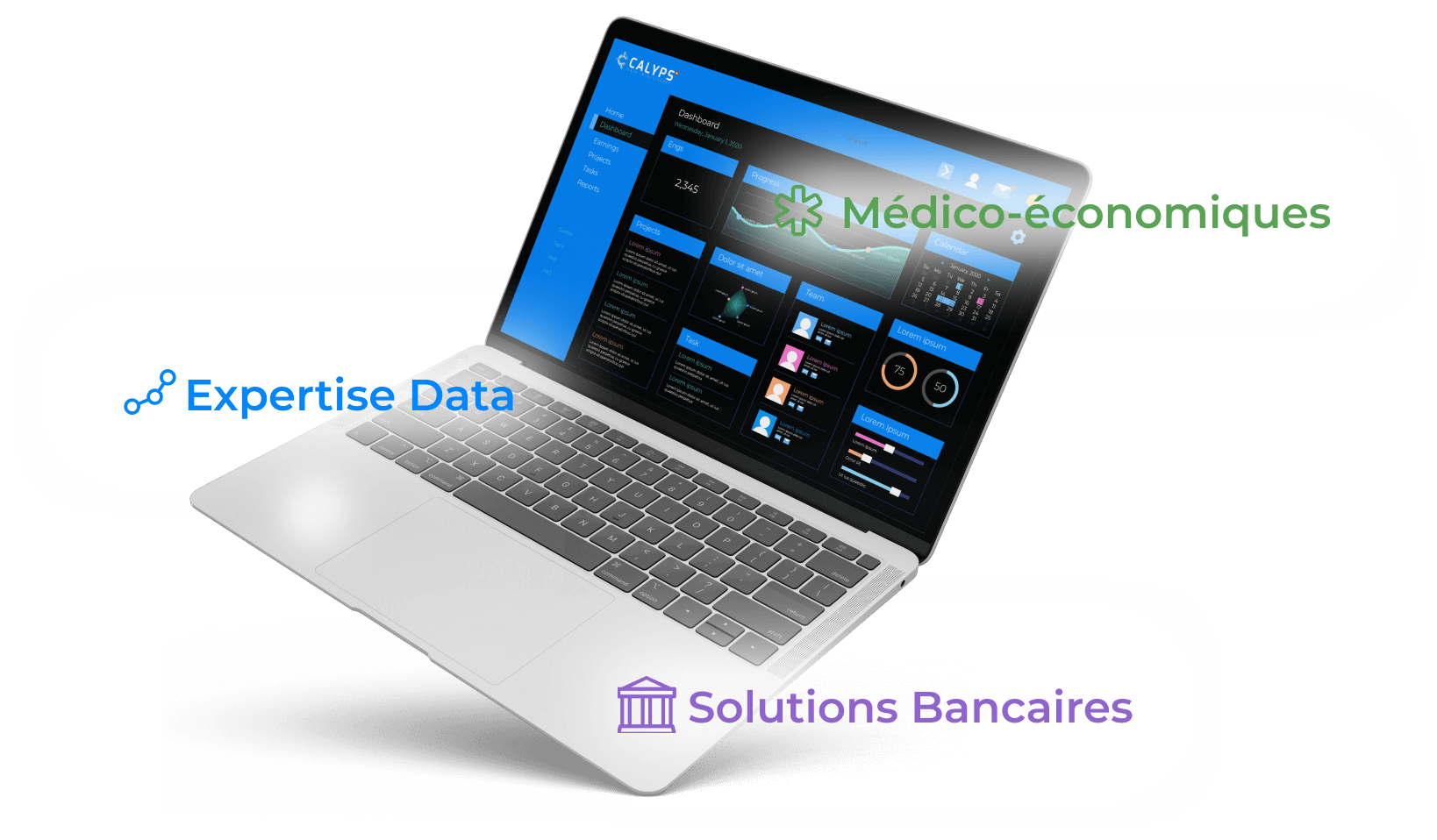 Discover our solutions for you
By providing concrete, data-driven information, we give our customers quality evidence and time to make better decisions. Our ambition is to provide our customers with high-performance data solutions enabling them to better understand their reality and anticipate its impact.
Tailor-made developments that adapt to your software and reconcile different data sources, making them interoperable.
The reporting tool that connects natively to Mediway, the benchmark solution for billing, appointment scheduling and electronic patient records.
The flow management solution for anticipating patient arrivals in the emergency department, planning the different stages of the patient's journey, optimizing the staffing of care teams and saving time on bed placement.
Through Data Integration, we'll help you select the data integration tools and techniques best suited to your needs, and determine where you need to integrate your data, whether in a data lake, data warehouse or dimensional warehouse.
Qlik Sense lets you quickly create visualizations, explore data in depth and instantly share information to reveal connections in your data…
Microsoft Power BI is a suite of business intelligence (BI), reporting and data visualization tools. It stands out for its streamlined publishing and distribution capabilities,…
Support et accompagnement
Book a 20, 40 or 80-hour support package online and help your company become a leading information-driven organization, with Business Intelligence or Data Science support.
CALYPS Qockpit is a high-performance, secure and documented solution that simplifies the management of retail and universal banks.
Our strength, our history
With the advent of the Internet, data has become the "oil of the 21st century" and is at the heart of the digital transformation experienced by our globalized humanity.
The appropriate use of information derived from data must provide useful knowledge for every stakeholder involved in a specific context.
So our aim is to reduce the perceived distance between knowledge, confidence and the next best action to take, in the shortest possible time.
CALYPS Saniia revolutionizes the approach to a hospital department like ours, enabling us to anticipate tensions within the facility. The results are impressive: they are helping my teams to better respond to the challenges posed by the constant increase in admissions.
Finally, we can explore our most valuable customer data to identify concrete marketing actions to develop our business. The way our data is presented in Qlik Sense is absolutely breathtaking, which makes our teams' work much easier!
Thanks to the dashboards developed by the CALYPS team and the chosen BI tool, this information is available on a daily basis and with the required reliability and consistency. All this with minimal effort on my part.