OPTIMIZE COORDINATION WITHIN A HOSPITAL, THANKS TO ARTIFICIAL INTELLIGENCE
The STAFFING module allows to efficiently manage healthcare teams' schedules by taking into account their announcements, contingencies and the stress level within their department. By combining all announced and collected information, the ideal staffing is generated, as well as a daily schedule over 2 floating weeks allocating duties (including on-call) to the different caregivers.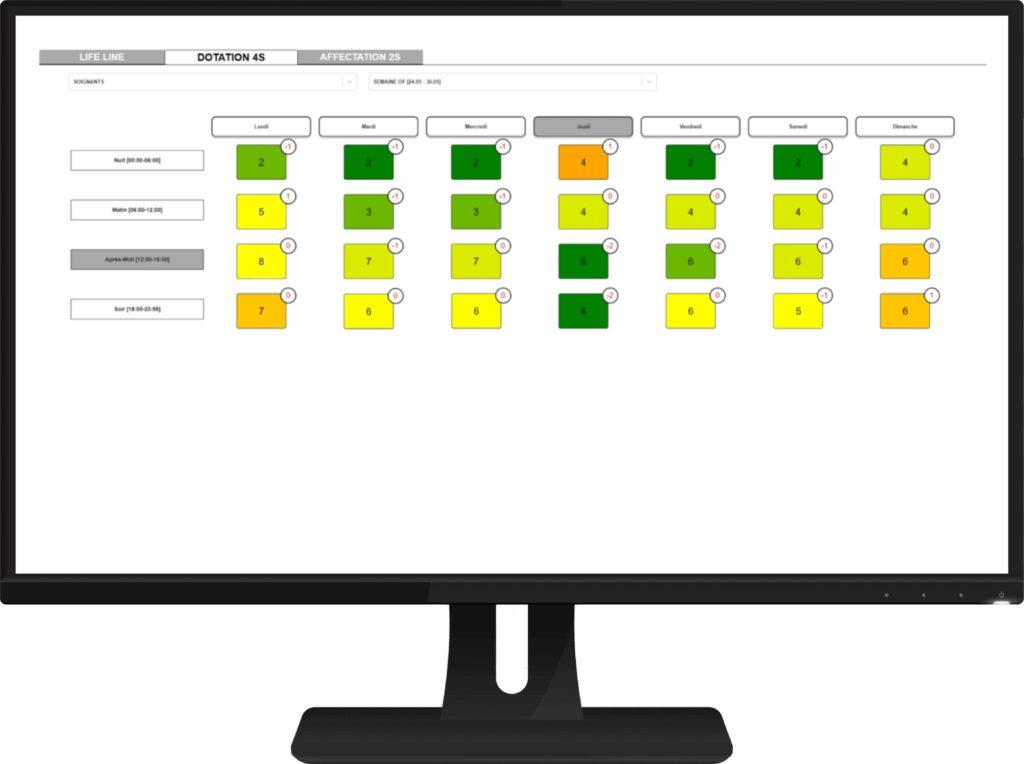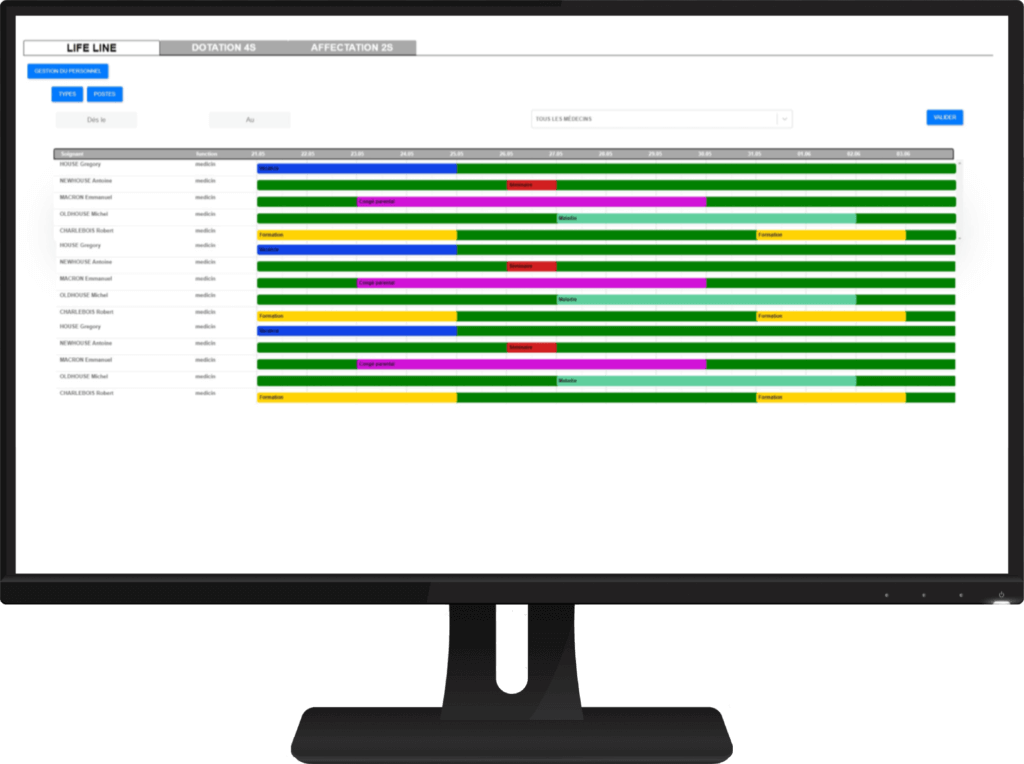 Plan care teams without wasting time. Take into account the imponderables and desires, maximizing the quality of life at work while preserving the quality of care
CALYPS Saniia's AI solution reduces coordination time between upstream and downstream service teams. It facilitates resource planning, simplifies flow management, maximizes bed occupancy and limits unwanted stays. It also reduces the workload of the nursing staff.
Regardless of the size of the healthcare institution, the STAFFING module provides:
increase in the
quality of life at work
saved per week for the Head of Service
The STAFFING module requires the DATA SOCKET module. Some functionalities are only available when the EMERGENCIES and/or COCKPIT modules are activated.
24 months of data history are required for optimal operation.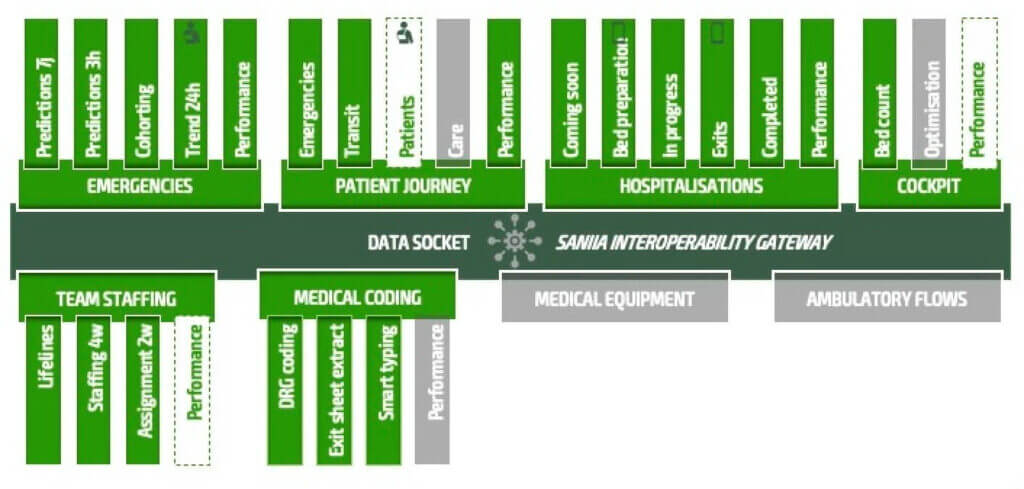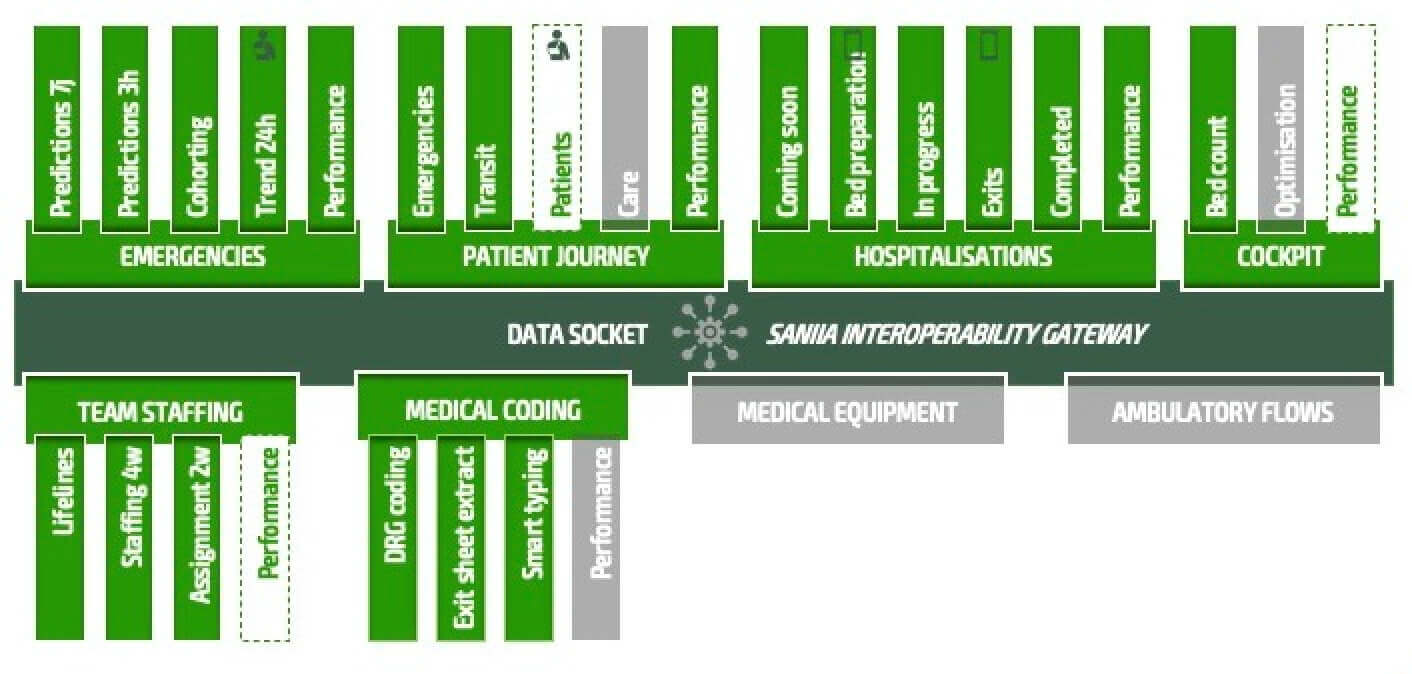 Thanks to the know-how and professionalism of the CALYPS team, their AI solution has allowed us to identify tangible ROI. Given the promising results, we wish to make CALYPS Saniia available to all major departments of our hospital.
Director of Performance at Valenciennes General Hospital